The Logitech G502 is possibly my favorite mouse of all time! Some of my best plays have been with this comfortable piece of hardware!
When I made the very hard decision to pick up a Logitech Powerplay charge pad/mat and G903 Lightspeed mouse to replace my 3-year-old G502 hero, I was both excited to try something new and sad to be putting one of my legends to rest. Since starting my FPS career, my go to was a Logitech G502 Proteus Spectrum. Initially released in 2016 I immediately fell in love with the ergonomics, weight options and 11 assignable buttons.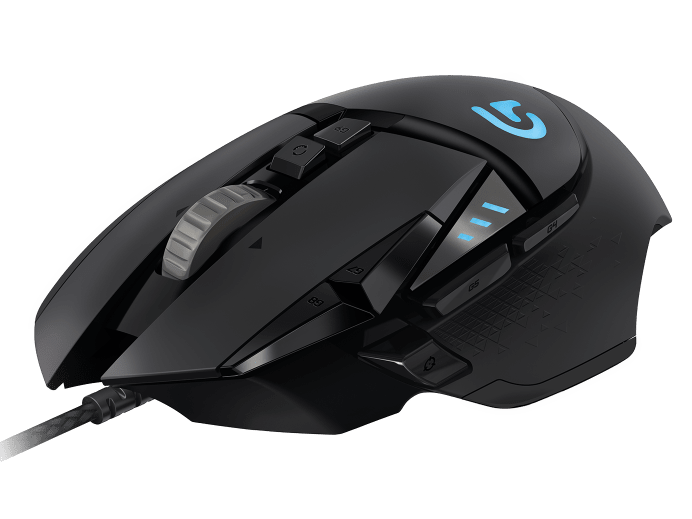 After years of Semi-Professional* games of CSGO (*lol) including but not limited to percussive maintenance on said mouse, unfortunately the trooper had said enough and the scroll wheel lock stopped locking meaning the wheel would scroll freely. Those of you who use the mouse wheel in game know what this does… (changes weapon at the most inopportune time)
Being attuned to this mouse, I decided to go buy the exact same one again! However unbeknownst to me, Logitech had released a revised/upgraded model. The G502 Hero! This time with the 25k Hero sensor (Proteus Spectrum was a measly 16k sensor) meaning if you are so inclined you can set your mouse DPI to 25,600. Yes, that is an insane number when you consider most people use 800 – 1600 DPI. Same weights and buttons and programmable RGB, as this was basically the same from the previous model it was simply plug and play and your away!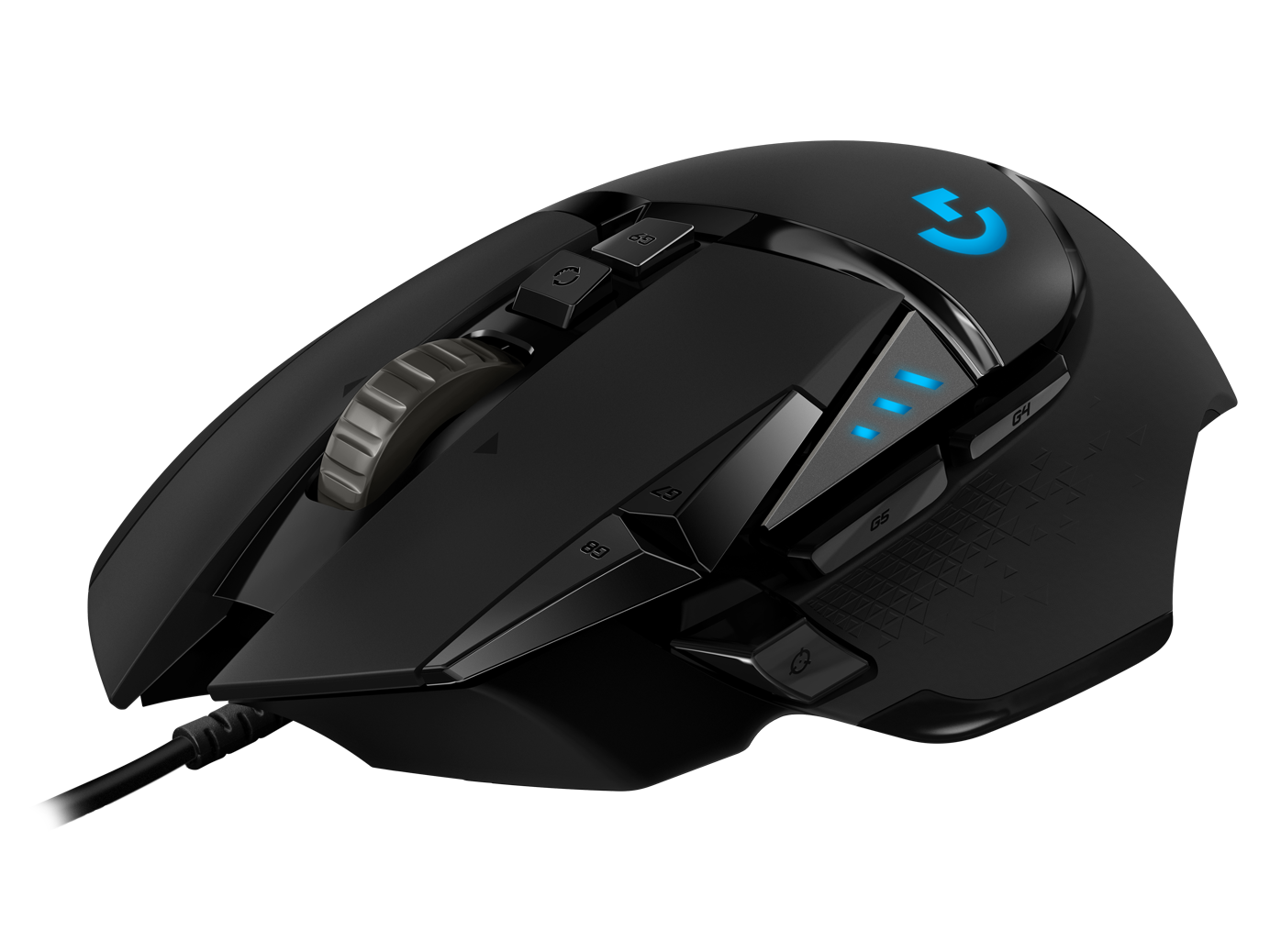 Getting into 2020 Logitech released Lightspeed, Lightspeed is a super-fast protocol that the wireless devices run on. Mouses, Keyboards and Headsets. With this a play and charge mouse pad with Lightspeed hub in it meant running a Lightspeed mouse and you can wireless charge it when playing. So, opting to jump onto that I decided to pick up the mouse pad, however… No G502. I settled for the G903 Lightspeed instead. One afternoon I was scrolling my usual sub-reddits and someone had posted that Logitech were bringing a Lightspeed model of the G502! (insert "By the Beard of Zeus" Ron Burgundy meme here) I immediately had to have it! Sure enough next week the mouse was released and in my hot little hands!
My life was complete I'm back with my baby the G502 in Lightspeed! What more could I need?!
Well. Logitech decided that it wasn't enough. Logitech decided to release the mouse again. This time the X series.
I cried happy tears, my Visa just cried. Announced were 3 mouses.
G502 X Wired
G502 X Lightspeed
G502 X Plus Lightspeed
Logitech were happy to get one out to me as they know this is my go-to mouse and that I am an FPS Savant! Shortly after a couple of emails they had shipped a G502 X Wired out to me to review. Now short of being "Just the same mouse" it does pack a few differences.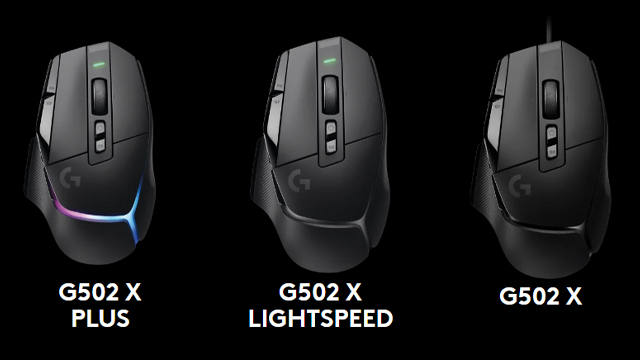 It is over all lighter, Logitech have done away with the optional weights and focused on a less is more approach with a total weight (not including cord) of 89 grams and using Lightforce optical switches (think of a shop buzzer that goes off when you walk through the beam) meaning faster reactions and events from light technology. The new range still maintains the Hero 25k sensor with a few minor tweaks over the years for it, otherwise for those that are familiar with this mouse you will feel right at home.
The X series is also available in Black or White to cater for those with themed set-ups to ensure nobody is left out!
The other G502 X's are the Lightspeed (same as the wired just wireless) and Plus which gives you Lightspeed, Lightforce hybrid switches AND an RGB strip that supports Lightsync to match the rest of your RGB gaming setup.
I am a firm believer of if it isn't broke don't fix it. Given this is my favorite mouse I am very happy with the direction they have taken this series. Since having the G502 X I have picked up a G502 X Plus for myself and have found the switch to that from the wired is seamless. This is also the first time I have bought 5 of the same mouse. Its good to see they haven't tried to do something edgy and futuristic but have stuck to what works and just made it better.