Australian gamers will already be well under way preparing for the biggest weekend in gaming. PAX 2022 will bring thousands of gamers together for 3 days of nerdy/tech goodness and it is just around the corner!
Ok, so tickets? Check!
Travel/Accomodation? Check!
Outfits/Cosplay? Check!
Events?… Not sure?
Well don't worry – I am here to help you plan for all events in Melbourne that happen that compliment your PAX experience. I will be adding to this guide all way up until PAX weekend, so stay tuned for more info as we get closer.
Thursday
Bonehead Brewing Warm Up
Location: Bonehead Brewing, 86 Parsons St, Kensington, Victoria, 3031
-Casual event to help warm up for PAX Australia 2022
-No entry fee or RSVP required
-Exclusive table for content creators to drop any cards, stickers for people to grab
-DJ
-Very good beer 🍻
For more information head to their website or Twitter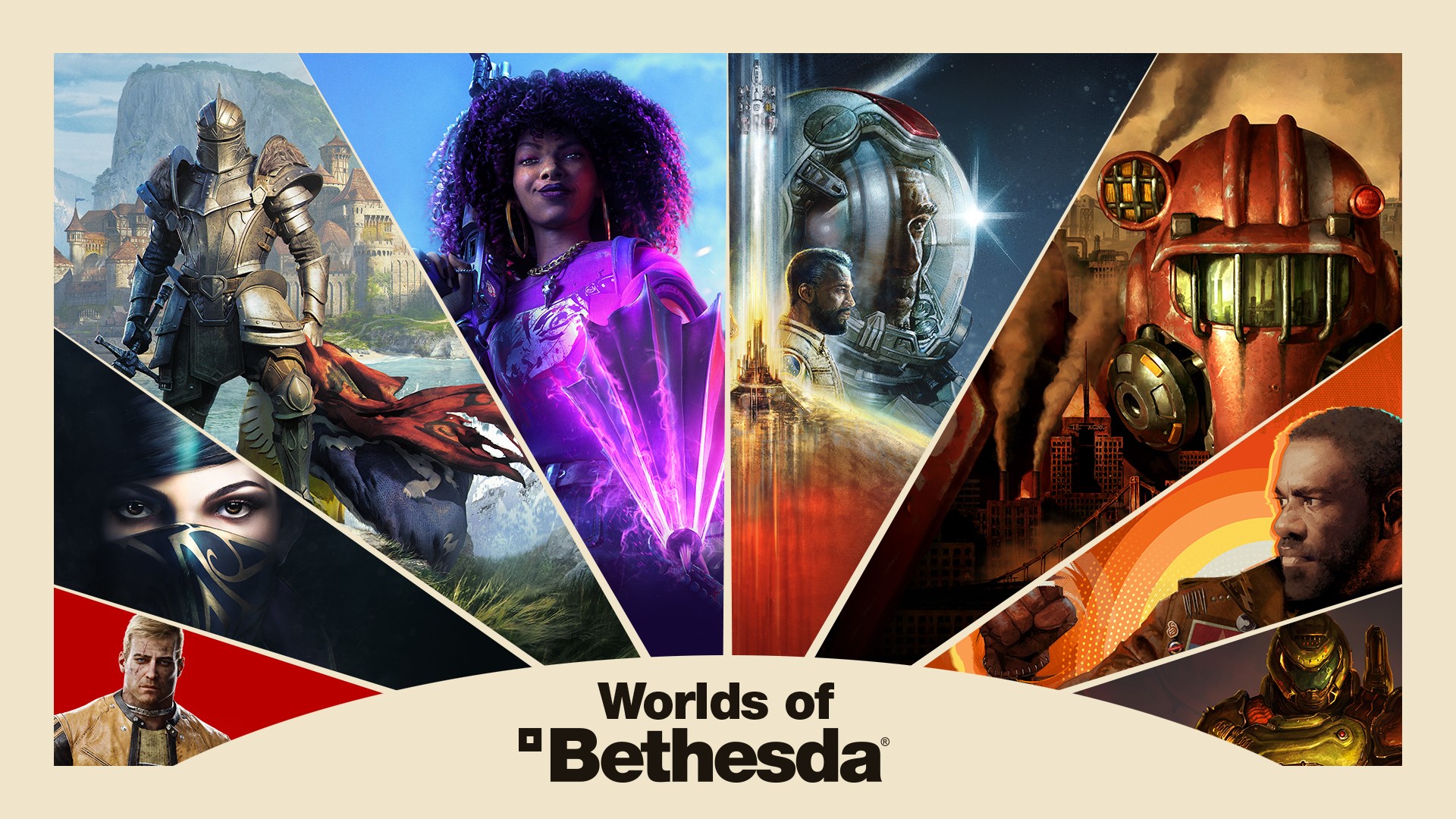 Worlds of Bethesda
Location: The Dove Club 322 Little Collins Street #Level 2 Melbourne, VIC 3000
Calling all brave adventurers, intrepid explorers, and Vault Dwellers! On October 7th and 8th 2022 Bethesda invites fans to step into the worlds and environments from their favourite past, present and future Bethesda games during Melbourne International Games Week. ''Worlds of Bethesda'' will open in the heart of Melbourne, completely transforming a venue into an exclusive playground for fans of Starfield, Redfall, The Elder Scrolls and Fallout; with interactive experiences, immersive entertainment, themed food/beverages, a community party and more.
On Friday 7th and Saturday 8th October, from 11AM-4:30PM AEDT, 'Worlds of Bethesda' will transport attendees to a Tamrielic tavern inspired by The Elder Scrolls Online, a Reclamation Day dining area inspired by Fallout, a planetary exploration and anti-gravity space room inspired by Starfield, as well as the survivor HQ in the town of Redfall, Massachusetts. These non-gameplay experiences have all been tailored to allow passionate fans to step into the worlds they love so much.
Ticketing
The event will be free and bookable via Eventbrite for one hour sessions
All session will require ID and ticket to be provided upon entry at the venue.
Friday 18+:
Session one 11am – 12pm (18+)
Session two 12:30pm – 1:30pm (18+)
Session three 2pm – 3pm (18+)
Session four 3:30pm – 4:30pm (18+)
Worlds of Bethesda Night Party 7pm – Midnight (18+)
Saturday:
Session one 11am-12pm (15-17's session)
Session two 12:30pm – 1:30pm (Low noise / sensory friendly session 18+)
Session three 2pm – 3pm (18+)
Session four 3:30pm – 4:30pm (18+)
Tickets available here
Saturday
Glitch PAX Afterparty Sat 08/10/2022, 8:00 pm – Sun 09/10/2022, 3:00 am
Location: Inflation Entertainment Complex 60 King Street Melbourne, VIC 3000
💛CHEAP ENTRY & FREE DRINK FOR PAX ATTENDEES, ENFORCERS & STAFF!💛
– Considering you're the ones this party is for, a discount and free drink makes sense, right? ❤
🧚‍DRESS IN COSPLAY TO WIN PRIZES!🧚‍
+ Free drink & Cheap entry!
– Come dressed in cosplay for a chance to win awesome prizes!
– Merch, Games, Free Drinks + more!
– Can't make it to PAX but want to cosplay at the after-party? No worries, you still get a drink + cheap entry!
🍸DRINK SPECIALS🍸
HAPPY HOUR:
– $10 BASICS, 8PM – 10PM!
– 2 for 1 Jäger Bob-ombs
ALL NIGHT SPECIALS:
– $5 Super Smashed Bros shots!:
Mario (Red), Luigi (Green), Kirby (Pink), Mewtwo (Purple), and Pikachu(Yellow).
– $5 Pots
– $15 Beer Jugs
$30 COCKTAIL JUGS:
– WaluiJug (Fruit Tingle Jug)
– Cortana Cocktail Jug (Blue Lagoon Jug)
– Juggernaut (Hard Seltzer Jug)
🎶DJS & 2 DANCEFLOORS!🎶
8:00PM til Late – Main & Basement level.
Set times TBA.
🎮CONSOLE GAMING!🎮
8:00PM till Late – Ground floor
– 8 player Smash Bros, Mario Kart, Tekken, Guilty Gear + more!
– Gaming comps throughout the night! (times TBA)
🎲BOARDGAMES!🎲
8:00PM till Late – Rooftop level
– A wide range of board and card games available free to play!
– From Catan to Cards against humanity… there's even Giant Jenga!
🎸ROCKBAND ROOFTOP!🎸
8:00PM till Late – Rooftop level
– Live out your Rock Star fantasies on the Rockband Rooftop stage.
– Over 2000 songs to choose from.
🍕FOOD AVAILABLE🍕
8:00PM til 11:00PM – rooftop level.
– Just ask the bar staff for a menu!
🎟️TICKETING INFO🎟️
General Admission Presale: $15
PAX Attendee, Enforcer and Staff Presale: $10 + free drink
Concession/Student Presale: $10
Or
General Admission at the door: $20
PAX Attendee, Enforcer and Staff at the door: $15 + free drink
Concession/Student at the door: $15
(EFTPOS available, some fees apply)
—————————————-
We acknowledge the Traditional Owners of the land on which we hold our events, and pay respects to the Elders, past and present.
LGBTQAI+ Friendly event.
Cosplay is NOT Consent.
Masks are encouraged whilst indoors unless eating or drinking.
Management reserves the right to refuse entry | 18+ Event
Grab your tickets here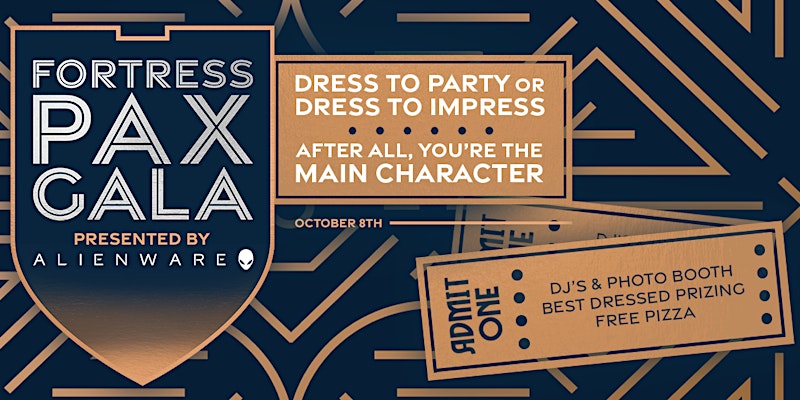 FORTRESS PAX GALA – Saturday 8 Oct 2022 7:00 PM – Sun, 9 Oct 2022 2:00 AM
Location: Fortress Melbourne – Shop 25/23 Caledonian Ln, Melbourne VIC 3000
It's the biggest weekend of the year and Fortress has got you covered! I honestly couldn't think of a better place in Melbourne to celebrate all things gaming. This is definitely an event to not miss!
The limited capacity tickets include:
🍕 Free pizza
⭐ Red carpet priority entry to Fortress
🎫 Exclusive access to party in The Alienware Arena
You'll enjoy:
🎧 Live DJs and special entertainment
✨ Prizing for best dressed
📷 Gala photo booth and professional photography
🍸 Themed cocktails on Saturday ,
Grab your tickets here.
* If you missed out don't fret! The Tavern is open to the public for walk-ins all weekend.
RESPAWN PAX AFTER PARTY 8 OCTOBER 2022 8PM
Location: Ballers Clubhouse – 2 Coverlid Pl, Melbourne VIC 3000
Respawn is bringing the party to YOU on the biggest weekend of the Australian gaming calendar.
Featuring:
⭐ The first ever Respawn PAX After Party Cosplay Championship. With special guest cosplay judges
⭐ Discounted entry for PAX ticket holders
⭐ The best party and multiplayer games will be playable all night, party DJ's, PAX After Party cocktail list, photobooth and pokemon card opening
This event will also feature the cosplayer Pixie Lee and photographer Desynkro.
Get your tickets here.
Other locations
GG EZ Bar
Location: 93-95 Queen Street, Basement, Melbourne Victoria 3000
More information at www.ggezbar.com
Bartronica
Location: Basement, 335 Flinders Ln, Melbourne VIC 3000
More information at https://bartronica.com.au/